Psalm 33 is one of the best audio recording and music production studio based in Bandra, Mumbai. Our only purpose is to bring the best out of Psalm 33 studio. We are extremely prepared to handle all your music production and creative audio needs starting from composing, to recording, to mixing and mastering. Psalm33Studio is […]
01
Audio Recording, Editing, Mixing, Mastering, Live Recording, Audio Dubbing & Voiceover. We provide complete localization services like dubbing, subtitling, voice casting, translation, song recording and mixing for Movies, TV Shows, Documentaries, Songs, Jingles , TVC's, Radio Spots and more on a turnkey basis.
02
INFRASTRUCTURE Our studio is large enough and purpose-built to accommodate dubbing, string sessions, and music production projects. Our facilities comprise the perfect mix of unrivalled technology and absolutely perfect acoustics. We have a large area for vehicle parking, cafeteria for your refreshment, excellent greenroom and restroom facilities, which make our studio the perfect place.
Our Success Story
PSALM33 STUDIO is one of the most popular audio studio in Mumbai. We have been into music production and dubbing works for over many years and have worked with a huge number of artists and record labels, producers and managers.
Our Team Work
PSALM33 STUDIO is known for its team work.. We have number of Engineers for Recording, Editing, Mixing and Dubbing. We don't compromise on the quality of product and the happiness of our client.
Our Client
Our clients are from both nationally and internationally.
View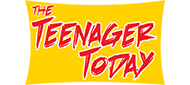 Let's make outstanding work together!
We are extremely prepared to handle all your music production and creative audio needs starting from composing, to recording, to mixing and mastering.
- Join Today -